Music App on Android
Optimized truly for music lovers :)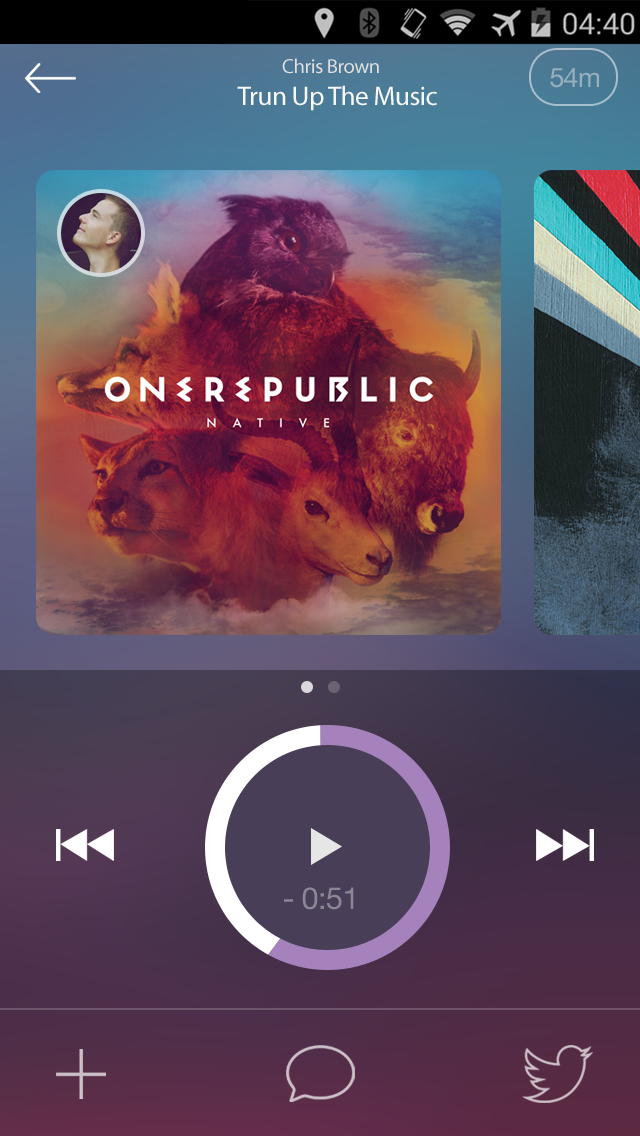 Category
Android App, BigData/Cloud
About
Saavn Like Premium Music App
Jain Software | 10th Feb ,2016 | This mobile app have unlimited, free access to all your Bollywood, English, Hindi, and Indian regional songs, music, and radio stations ` wherever you go.
You will able to find your favorite Bollywood, Hindi and English songs, listen to your favorite Indian and International artists, create your own playlists, listen to playlists created by our expert curators, or play online radio from any song or artist. Mobile App delivers the perfect music to suit your mood.
You can also follow your fridns and artists to discover new music and get notified instantly when new content is available. Share any song, artist, album, or playlist directly with your friends and chat about the music you love. (Or just chat about the weather… whatever you like!) Even follow your friends' playlists to get updated any time new music is added.
From the newest songs to hard-to-find classics, Mobile App's catalog includes millions of tracks across Hindi, English, Tamil, Telugu, Punjabi, Marathi, Bengali, Kannada, Gujarati, Malayalam, and Bhojpuri. Listen to all the best film music, bhangra, bhajans, ghazals, pop, remixes, and more.
Broad features are
—-
Listen Free ` Unlimited, Anywhere, Anytime
+ Play any song, on demand
+ Create and save playlists of your favourite songs
+ Enjoy expertly curated playlists in Hindi, English, and Indian regional languages, for every occasion
+ Mobile App Radio – endless music for any mood, song, or artist
+ Don't know
—
Jain Software Music App is a great android music player with tons of features and they are wrapped in an attractive yet complex looking user interface. The app supports most music formats we know of including mp3, mp4, wma, ogg, flac, tta etc. and playlist formats like m3u, m3u8, pls and wpl. Its playback capabilities include support for gapless playback, crossfade, dynamic queue and replay gain. You can also customize the look of the app through various themes, skins and other customization options.
Features
The app also makes sure you can control the music you are listening to.
There's ability to adjust bass & treble along with support for stereo eXpansion,
Various band optimized graphical equalizers & custom equalizers, mono mixing, balance and more.
Overall, OS Music Player is arguably the most feature rich music player for Android.
Material Design UI, it features an attractive looking interface which works for a music player.
Jain Software Developers | Delivering Perfection