Enhanced MultiLevel Marketing Software
Transformed Multi-level marketing in smooth online platform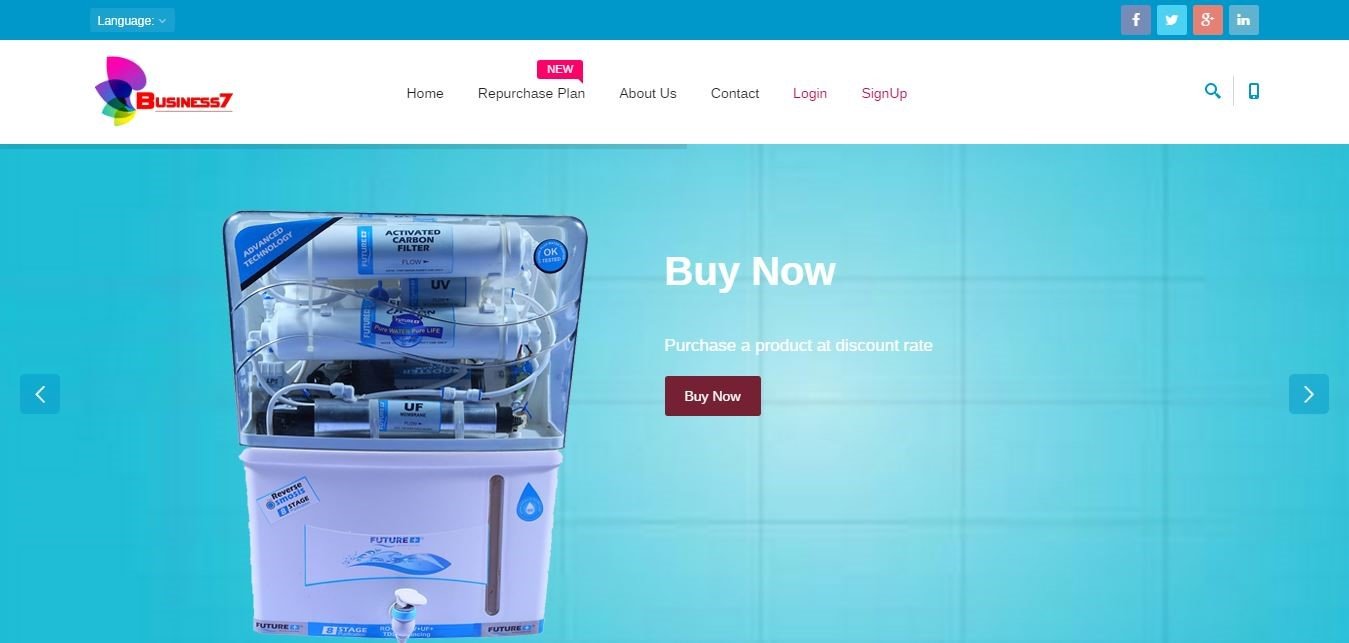 Category:
Ecommerce, Online Marketing, Software
About
Jain Software | 04th March ,2016 | Enhanced 4th Gen. Multi Level Marketing Software .
Every MLM Company needs a MLM Software for revenue management and customer status. In this ONLINE MLM Software, we include everything that is necessary for an ONLINE MLM Software. This MLM software offers host of features for growing as well as established Multilevel Marketing (Network Marketing) companies.
SALIENT FEATURES:
Anytime, Anywhere:Web based thin client architecture insures anytime, anywhere access of data and information giving you freedom to operate from anywhere in the world.
Architecture:Uses 'MLM' architecture providing lots of benefits.
Scalable:Uses in-memory trees (matrix) providing very high scalability. 100s of users can be online at any time without degrading the performance of the system.
Provides full flexibility at the time of implementation, leading to fast, and error-free implementation of business logic.
Easy to navigate Tree View of member genealogy representing status of a member in color representation. For example, paid members can be represented as 'green' while others in 'red' and so on. Colors can be defined at the time of implementation of package.
Users can login to view their information, genealogy, matrix positions or stages anytime. They can even update certain information.
Admin can login from within admin's user interface as a member to get the experience of a member.
Provides all facilities for calculation of Commission/Income based upon position of user in the matrix and set criteria. Calculation speed – more than 10 members. Or more than.
REPORT: Lot's of Reports to give you complete picture of your business
ADVANCED FUTURES:
Fully Responsive.
Using Ajax/Json Technology.
2nf Normalized Database Design.
Instant email forwarding.
CHALLENGES:
Provide multi language for user convenient.
Use json technology for speed up MLM software.
Easily view report for admin area for each member.
Admin can view/edit/update each member details.
Admin can approved each member to make a member of this software/company.
Multilevel marketing software is developed with robust ecommerce feature which can also allow software owner to list all level of products in sell . Premium payment gateway integrated on secured environment which allows users to purchase products online and can also resell the same .
Software owner has option to set credit points for particular product and same points credits on user account who purchase the product . Auto-email detailed notifications to product owners and users when points crosses threshold value  and ask owner to convert the same credit into fund from software only .
This is 4th generation enhanced Multilevel software which also allows software owners and registered members to view members under them in proper tree manner called Clear MemView .
Fact : This software is developed with complete care that it can suit every category of Multilevel marketing .439 valuable Days invested by Jain Software Developers, Raipur on same software to make it of that level .
Thanks to Logical Thinkers 🙂