Selluslaptop Laptop Quotation Software
Site designed on html5,css3 ,nodejs and angularjs
Category:
Corporate Websites, Ecommerce, Online Marketing, Software, Website Security
About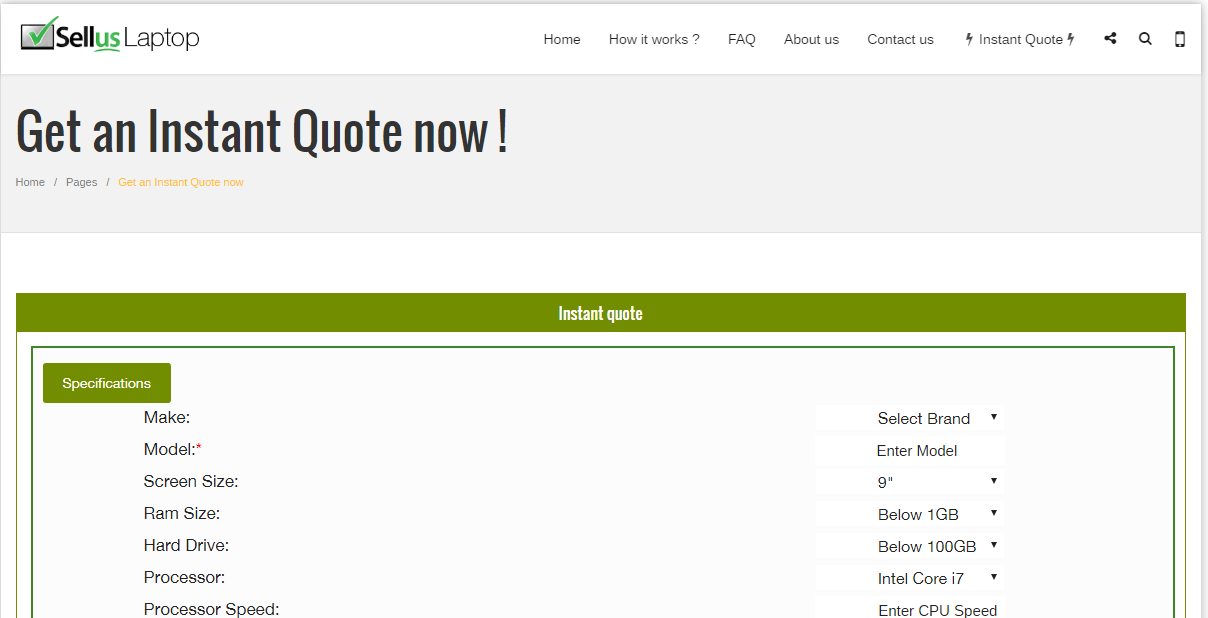 Selluslaptop is live laptop price calculation engine where any user can check current value of their laptop and sell it online .Developed with html5 ,angularjs and css3 ,Jain Software developers coded complex algorithm of laptop price calculation in simple way .
It is UK's trusted & professional company on internet. Selluslaptop started by offering laptops sell service and today it offers a full platform for customers to sell their laptops online in secured & faster manner. We have over 20K registered users. In a short span of time Selluslaptop has scaled to more than 3.2K orders per month. Calculating quote for your laptop is really fast and problem free.
Important features are :
A. Instant quote calculation
B. Mobile & every device friendly / responsive
C. MNCHOST Trust seal
D. MNCHOST Server
E. Admin panel where admin can set prices and slab for each parameter like ram ,hard drive,etc.
F. Jain Software Code Optimization and security patches .