By Jainsoftware Media In Business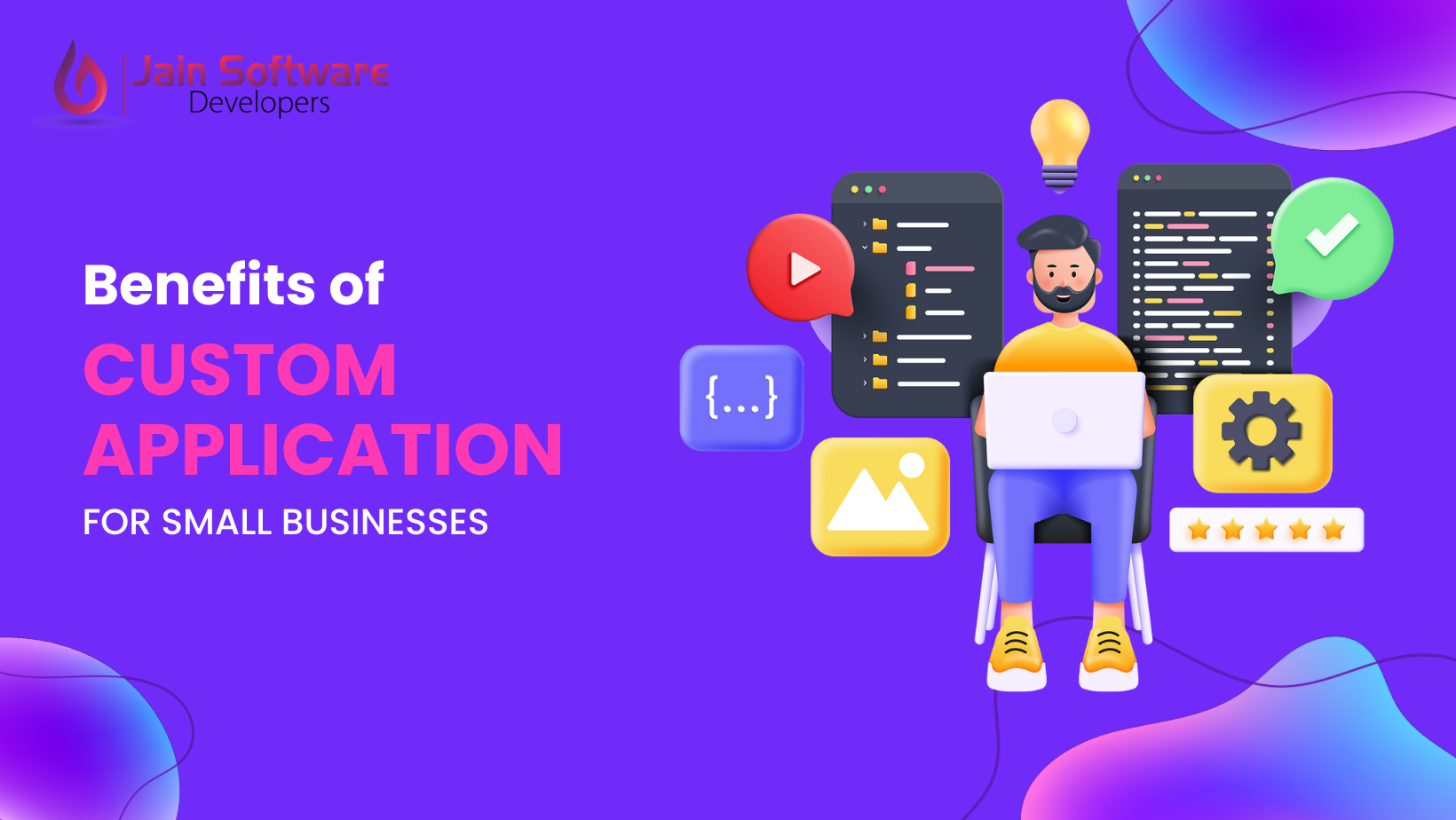 In today's digital age, small businesses need to stay ahead of the competition. One way to gain a competitive edge is by developing custom apps tailored to specific business needs and requirements. Custom apps can help streamline business operations, improve efficiency, and increase profitability. In this blog post, we will discuss the benefits of developing a custom app for your business operations, including improved efficiency, tailored solutions, better data management and analysis, improved customer experience, and increased scalability.
What is custom mobile application development?
The process of creating a mobile application that is specifically designed and developed to meet the unique needs of a business or organization is known as custom mobile app development.
Custom mobile app development entails creating, testing, and deploying an app for use on a mobile device or tablet. it necessitates knowledge of mobile app development technologies and platforms, as well as understanding of business and user requirements.
Some of the key benefits of custom apps for small businesses: 
1) Improved Efficiency
Custom apps can help streamline business processes and eliminate manual tasks. By automating repetitive tasks and processes, custom apps can help save time and increase productivity. With a custom app, businesses can automate processes such as data entry, order processing, inventory management, and customer relationship management. As a consequence, improving the efficiency ultimately.
2)  Tailored to Your Business Needs
Software that is available Off-the-shelf may not be able to meet the specific needs and requirements of your business. On the other hand, Custom apps are designed and developed to meet the particular requirements of your business. This means you can include features and functionalities that are important to your business operations and exclude irrelevant features.
3) Improved Data Management and Analysis
Businesses can collect, manage, and analyze data more efficiently with aid of custom apps. This can help small businesses gain insights into their operations, customer behavior, and market trends. Businesses can gather data in real-time and easily produce reports  and analytics. This can help businesses make better-informed decisions and improve business performance.
4) Improved Customer Experience
By offering specialized and individualized solutions, custom apps can assist businesses in enhancing the customer experience. With a custom app, businesses can provide customers with a seamless experience, from browsing products to making purchases and tracking orders. This can help your businesses build brand loyalty and increase customer satisfaction.
5) Increased Scalability for competition
The changing needs of your business can be achieved by custom apps. The custom apps can help to accommodate the growth  of your business. Custom apps can be scaled up as your business expands, to meet the increased demand and complexity. As a result, you can avoid the costs and time which is associated with switching to new software solutions as your company expands.
Conclusion:
In conclusion, custom apps can offer small businesses a variety of advantages, from enhancing productivity to raising client satisfaction. Business can gain an advantage over their competitors and set themselves up for success in the modern digital world by creating custom apps that are tailored to their unique needs and requirements.
Finally, a custom business app can be created to protect your company's privacy. Unlike ready-made solutions, which may require you to give up some privacy rights in order to benefit from its security features, a custom app allows you to maintain your privacy.
Jain Software commits to providing all of  the aforementioned features to business in order to ensure you receive the custom business apps you require to maximize business efficiency.
Contact our team
to learn more about how our custom app solutions can help your business succeed.