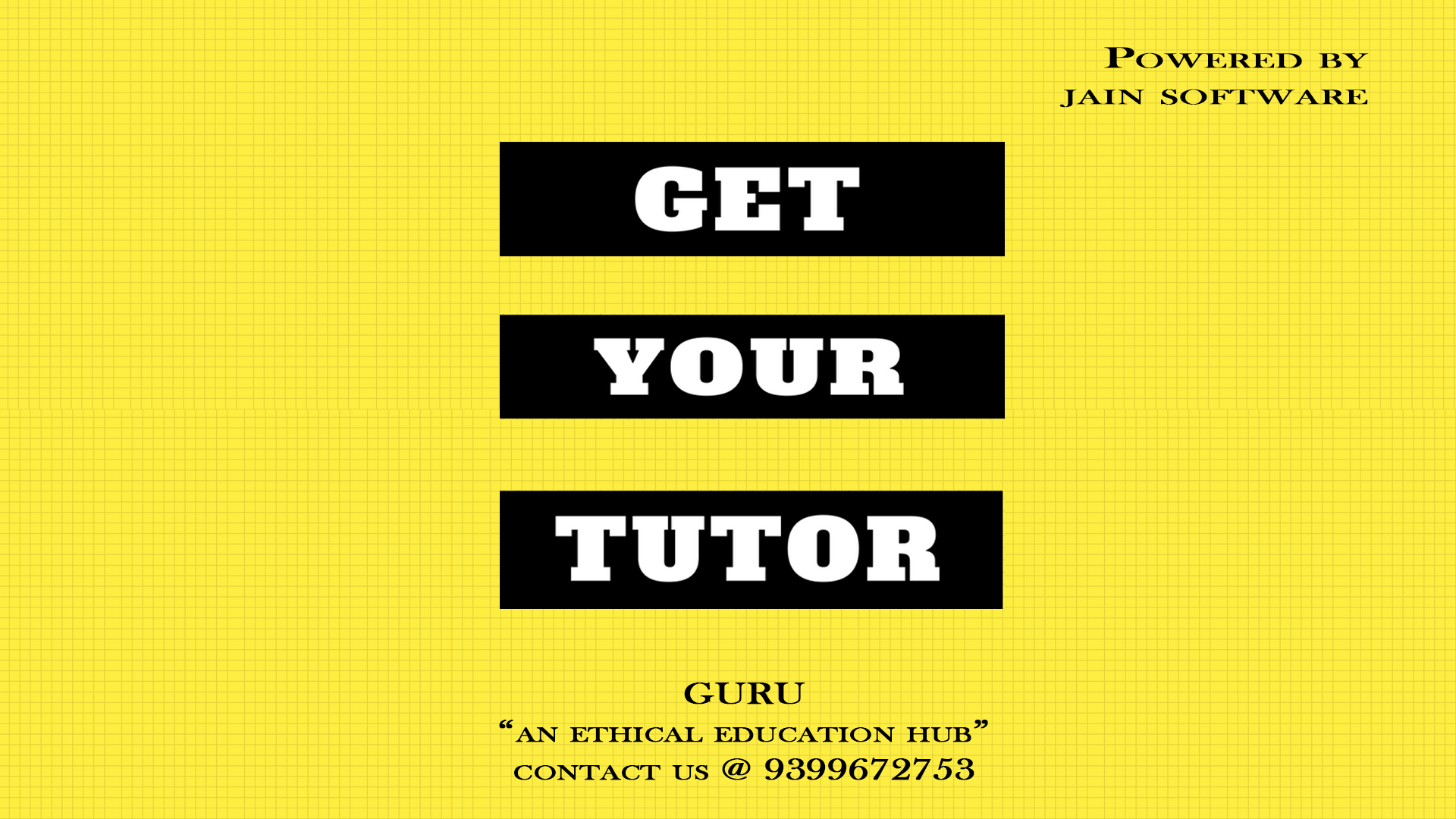 By Jain Software In Official Blog
Introducing GURU – An Education Hub.
It is an eleventh subsidiary company of JAIN SOFTWARE FOUNDATION which is a service provider company providing service as home education. Even though it is established in 2018, GURU is one of the fastest growing company. GURU has its reach in all over Chhattisgarh state and its headquarter is located in Raipur.
The Objective of GURU:-
The main objective of GURU is to provide quality education to the school level students and improve their way of learning.
To achieve this objective we need to have some quality kind of learning and that is why we provide teachers who are well qualified and experienced in the field of teaching.
GURU is now bringing the revolution in Traditional Education ways and takes the responsibility of every tutor.
Normally people get home tutors focusing only on studies and subject courses of the students but GURU is little different from them. Like others, it also focuses on the studies and subject part which is most important but the major difference is GURU also works on the behavioral part of the student (viz. speaking, responding, daily habits etc.) and works on the student personality development. It also provides career counseling to the student which is also one of the most important perspectives. It can be achieved by regularly interacting with the students about their vision and ambition, showing them the right way to think in the right direction, motivating them and many more things.
GURU is hiring teachers having some different way of teaching such as case study analysis to the students, GD's (Group discussion), regular test (verbal as well as written), presentations etc. These topics are the most essential one as every student faces problem in such streams as these topics are not thought in their primary education (school level) but are very useful in further higher education.
So GURU can be said as an Initiated step taken to change the education scenario at primary level.
If you are also willing to take a step with this revolution in terms of Education, you are welcome to join us. If you want to contact GURU and avail the services, you can contact us on +91 939 967 2753 or can email us at hello@guru.ga.