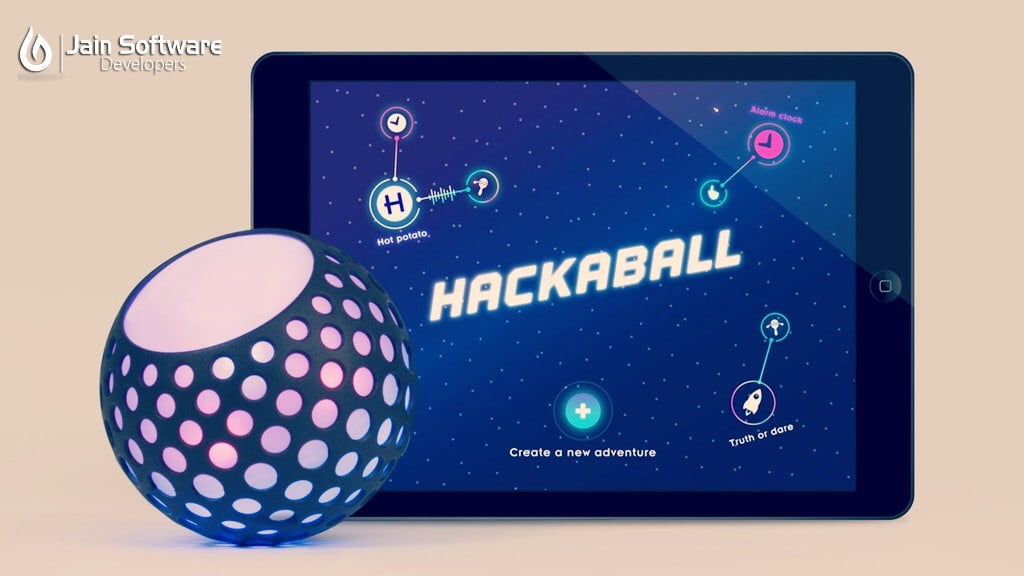 By Jain Software In Business, Official Blog
By Author – Shubhangi Agrawal
Lifehack (or life-hacking) refers to any trick, shortcut, skill, or novelty method that increases productivity and efficiency, in all walks of life. The term was primarily used by computer experts who suffer from information overload or those with a playful curiosity in the ways they can accelerate their workflow in ways other than programming.
One of the most amazing life hacks is Hackaball.
Hackaball is a computer you can throw that allows children to program their own games.
Computer-related employment is expected to rise by 22% by 2020. This year, England became the first country to make computer programming a compulsory school subject, and in the U.S., organizations are lobbying for programming to be available to students in every school.
It is a device that would encourage even the youngest children to learn necessary skills that will better prepare them for an ever-more tech-focused world.
Hackaball is a smart and responsive smartphone-connected gadget designed to teach 6-10-year-olds the principles of coding through fun, physical and mental play. The ball is paired with an iOS application that lets children create their own games and program them onto the device as well as play the classics. Sensors inside the sturdy Hackaball encourage kids to experiment with sound, light, vibration, and movement. The potential for creating games is as limitless as a childs imagination.
Hackaball quickly caught the attention and captured the imagination of the public.
How does it work?
The computer inside Hackaball has sensors that detect motions like being dropped, bounced, kicked, shaken or being perfectly still. Children hack the ball with an iOS or OS X app which allows them to go in and change the behavior of Hackaball to do what they want.
The paired iOS or OS X app comes pre-loaded with several games that can be sent to Hackaball to get kids started. Once they've mastered these initial games, kids can create brand new ones using a simple building block interface, experimenting with Hackaball's sounds, LED lighting effects and rumble patterns. You can install the app on as many iPads an iPhones as you like, it's free
Hackaball grows the more they play. Rewarding kids with unlockable features, challenging them with broken games to fix and the ability to share their creations with friends.
The variety of games children make and play are limited only by their imagination.