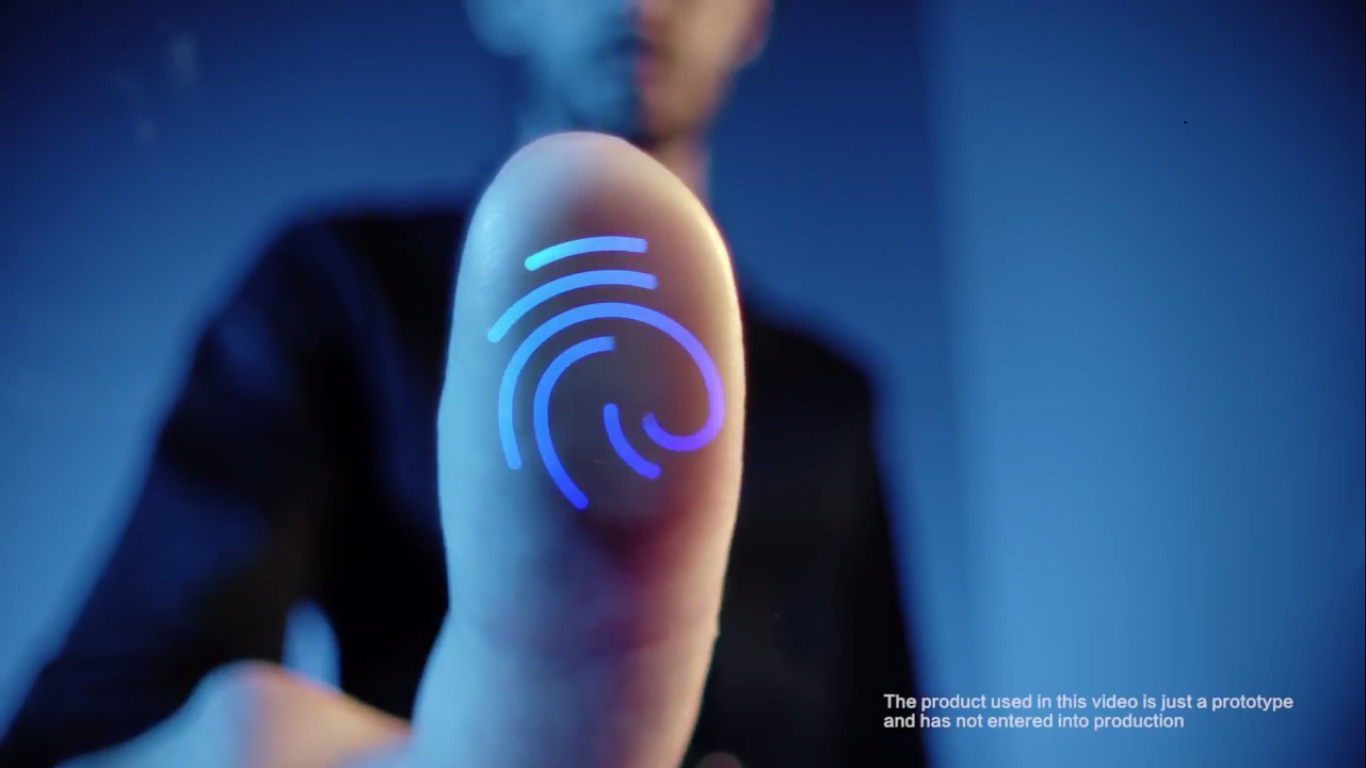 By Sohil In Business, Official Blog, Tech-BLOG, Tech-Forum, Technical
First on-screen fingerprint sensor –
The world's first phone with a fingerprint scanner built into the display was as awesome as I hoped it would be.
There's no home button breaking up your screen space, and no fumbling for a reader on the phone's back. I simply pressed my index finger on the phone screen in the place where the home button would be. The screen registered my digit, then spun up a spiderweb of blue light in a pattern that instantly brings computer circuits to mind. I was in.
Such a simple, elegant harbinger of things to come: a home button that appears only when you need it and then gets out of the way.
How in-display fingerprint readers work
In fact, the fingerprint sensor — made by sensor company Synaptics — lives beneath the 6-inch OLED display. That's the "screen" you're actually looking at beneath the cover glass.
When your fingertip hits the target, the sensor array turns on the display to light your finger, and only your finger. The image of your print makes its way to an optical image sensor beneath the display.
It's then run through an AI processor that's trained to recognize 300 different characteristics of your digit, like how close the ridges of your fingers are. It's a different kind of technology than what most readers use in today's phones.
Because the new technology costs more to make, it'll hit premium phones first before eventually making its way down the spectrum as the parts become more plentiful and cheaper to make.
Vivo's phone is the first one we've gotten to see with the tech in real life.
Vivo's been working on putting a fingerprint sensor underneath the screen for the last couple of years, and now it's finally made one that's ready for production.
The company had already announced last year it had developed the "in-display fingerprint scanning" technology for a prototype phone. That version used an ultra-sonic sensor and was created with support from Qualcomm.
The new version of the finger-scanning tech is optical-based and was developed with Synaptics. In a nutshell, how the technology works is the phone's OLED display panel emits light to illuminate your fingerprint. Your lit-up fingerprint is then reflected into an in-display fingerprint sensor and authenticated.
It's really nerdy stuff? all you really need to know is that phones with fingerprint sensors on the front are back again. And this time, without thick bezels above and below the screen.