By Jain Software In Tech-BLOG, Uncategorized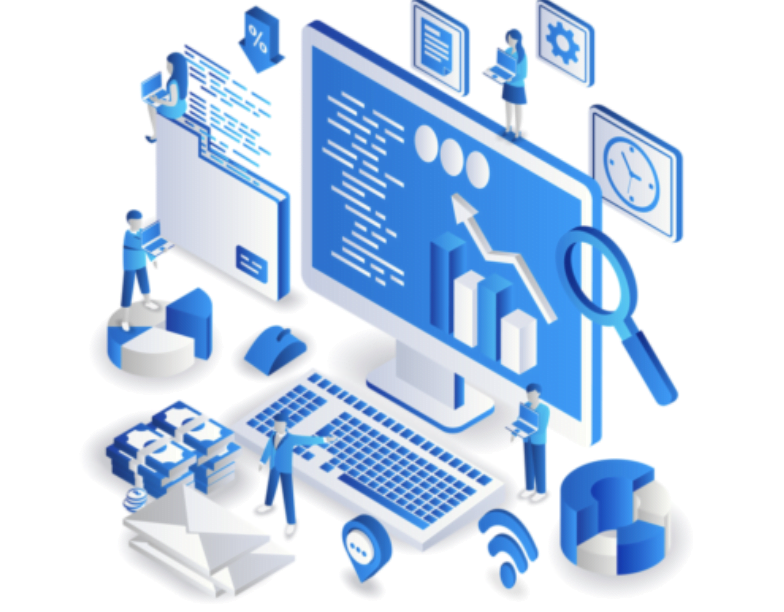 Do you really require optimization of the website? Is your website not working nicely? Are you not able to provide a better experience to your users? Are your website takes a lot of time to load? If yes, then you have landed at the right destination. Jain software is one of the pioneer companies that has established its footprint successfully and help many customers to fix the website issues and offer optimization of the website.
We aim to enhance your website performance by working on different parameters that will be helpful for the optimization of the website. If you are looking for a complete solution, look no further than Jain software. We have compiled a list to explain parameters that help you make your website perform better. So that you can offer your customers an optimal website experience. Let us discuss out the parameters-
Website speed
you can't ignore the website speed if you are looking to offer the best experience to your users when they visit your website. It is the quintessential trademark for your business. On average, the site takes 3s to load the website. It doesn't allow you to showcase your digital business presence successfully. There is a high probability that approximately 40% of the users will abandon your site and never visit again.
A site rejection is the biggest shock that any business can experience. We don't want our customers to feel the same. Suppose you want your website to load fastly and offer a profound experience to your users; look no further than Jain software. We will help you to increase your website loading speed and offer the strategies that will be helpful for the optimization of the website. Website speed helps provide a good user experience, and even google considers it an essential aspect as its ranking signal.
If you want to appear in the google search results, you can't ignore it. If it seems complicated to you, you don't need to worry, and we don't let you put your thinking cap on. We do all the headhunting for you and become your trusted digital partner. We aim to provide your users the most satisfactory experience and make your business bloom.
2. Server privacy
Privacy is one of the intuitive problems of this new information age. And we understand you don't like to share your privacy online. Hence it is essential to have server privacy that ensures your data is safe. You need to update your server privacy that is helpful in the optimization of the website and ensures your customer's trust remains intact. Server privacy is an essential aspect that helps you to win your customer's heart. If you have top-notch server privacy, your customers can visit your website and access your information without any fear.
We have a persuasive and perfect solution to this problem; we can help you update your server, and It will ensure that no one can breach your data. It is one of the viable solutions that will be perfect for the optimization of the website. In this way, you will get the keys, and no one else enters without your permission. Please don't wait for the immense tragedy to happen; come to us, and we have the perfect solution for your problem.
3. Server security
As we have moved from the industrial age to the information age, and data has become everything. No one can deny the power of data. Data has that much capability that either it makes or breaks it.
Most of the website's attacks are not only for data breaching or disturbing your website's layout. It is far more than that; actually, your server will get compromised.
It includes email relay for spam, using your server as a part of the chatbot, mining bitcoins, to set up a temporary web server to perform illegal activities. Moreover, a terrifying ransomware attack can control and encrypt all your files. Therefore, you have to be very conscious and think about your server security.
We ensure you the perfect optimization of the website so that no one can exploit your server security. We have created a well-made server security framework that provides top-level server security and protects your server from getting into the wrong hands.
4. Code security Level
The code security level is one of the affluent parameters that shows how secure your website is. In this digital transformation, accessing information is relatively easy and quick. There are a lot of software tools and methodologies that can help to breach data easily. Therefore, data breaching is very common and happening everywhere. But to conclude in a general sense that data breaching is happening is not the solution.
There are more on the flip side, and you can't afford that your website can infect by malware or ransomware attacks. If your website code security level is not advanced, then you should think about it. Because your website is in threat and needs optimization of the website. It means that you have to ponder it and need a persuasive solution that makes your website safe and secure.
We will help you in the optimization of the website to protect your website from all kinds of attacks. It includes on-path attack, Brute Force attack, Buffer overflow, Cross-site request forgery, Social engineering attack, and many more. We have the solution to all the website vulnerabilities, and our expert team knows how to fix them.
5. Code optimization Level
Code optimization is another pioneer factor that needs special attention for offering a better user experience. It helps your customers to stay at your website, and they will not abandon your site. Code optimization is a persuasive approach, and it needs an expert team for the optimization of the website code. It gives your users a satisfactory experience, and they will enjoy being on your website. Your customer deserves the best. And your website optimization is a profound way to offer them the experience they deserve.
What happens if your website doesn't have a good optimization level? There is a side-effect, and it will restrict your website performance. If proper code optimization of the website has not done effectively, your code will consume more memory or disk space; it maximizes your network bandwidth or CPU time and doesn't use the other additional core features proficiently. Optimization of code is necessary for your website, and you need to fix it.