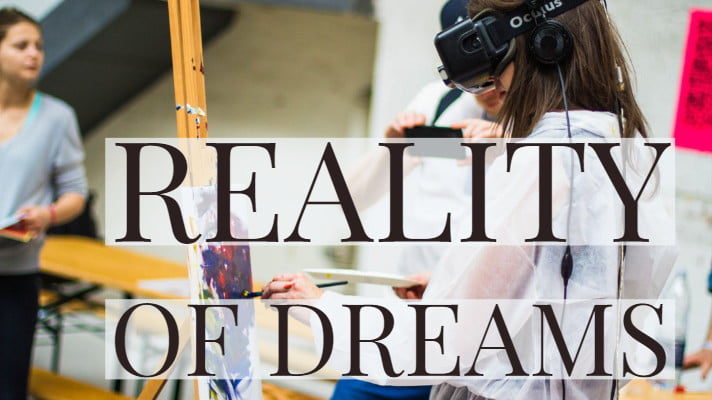 By Jain Software In Official Blog, Tech-BLOG, Technical, Workplace
"Have you ever imagined standing in front of a dinosaur or walking on a different planet full of alien life?"
Probably. But is it really possible? The answer is yes and no. We certainly can't bring back the dinosaurs. But we can make you walk on mars while still being in your hallway. How is that possible? Though Virtual Reality.
Virtual reality isn't a new thought. As long as humans have lived they have dreamed and some have tried to make them real too. But creating a reality isn't an easy thing. There have been other mediums through which people have portrayed their imagination. Just look at the various artists of fine arts. But nothing really equals something that can actually react to our stimuli.
The realms of possibilities:
Virtual Reality doesn't happen just happen on a screen in front of you, but it happens all around you creating a feeling of being in an alternate reality altogether. This has quite a profound impact on anybody who witnesses it. And because of this factor, we have found some extraordinary uses for it. Let's look at some of these:
Training: The most revolutionary use of Virtual Reality has been in the training especially in those fields that involve high-risk operations like in the military, medical. Pilots and medical professionals like surgeons carry out some of the riskiest and dangerous operations in their field of work e.g. flying a military aircraft/ a brain surgery. In these situations, any untrained or undertrained person cannot be employed. Enter Virtual Reality, with modern day simulation systems a person can be trained for both situations without taking any risk on failure. Thereby providing these professionals the absolute necessary experience in handling the situation perfectly.
Mental Health: Virtual Reality has been useful in treating some mental health issues such as post-traumatic stress. By making the patient go through the similar experience again the medical professionals help them cope with the situation they fear and avoid. It has also been particularly helpful for people suffering from autisms. By using Virtual Reality, they are learning to interact in the society thereby overcoming their barriers. To them, Virtual Reality is nothing less than a blessing.
Entertainment: Virtual Reality has been booming in the sector and it is believed that Virtual Reality will find the most useful in this sector from games to movies everything is being researched and developed to provide the most realistic experience to the viewer. 3D is now a thing of the past as the world is trying for 5D, a viewing experience where you can physically feel the experience like walking with the characters.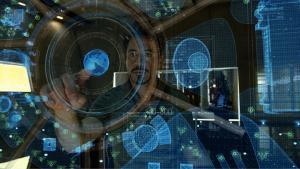 Augmented Reality: I'm sure everyone who has ever watched the Marvel's Ironman movies must have wished to have their personal Jarvis. Well, that is what we call augmented reality. It is an effort to create a reality which is a combination of both the Virtual and Real space around you. Using Virtual Reality, we create a virtual layer over the real space and through the interaction with the virtual space we can carry out tasks. Of course, some physical work has to be done by you. We are just not there yet. Microsoft made an effort in this area with the HoloLens. And if not for anything it did work as a technology demonstrator for the future possibilities in that area.
Business: Business has always employed the latest technology to become more efficient in their process of conducting all activities. Virtual Reality has significant potential to reduce the human effort in conducting some operations like business travels, conducting interviews, giving tours, forecasts trends and meetings. Solutions like virtual conference rooms can create a significant impact on the ways of conducting business.
Design: Designers always need access to newer to help them better visualize their design. Just as CAD (Computer Aided Design) once revolutionized the design industry. The new Virtual Reality is the latest revolution, the best, that a designer can hope for. With the 3D rendering of their designs in a 3D space will enormously aid in the creativity and pace of design.
The unlikely pioneer- Games
When it comes to dreams and an alternate reality nothing can match the business of selling dreams and that is the gaming industry. In modern times, the best new technologies in the field of realism have come in the gaming industry and the gaming companies have gone above and beyond to create more realistic looking games. The leading gaming giants like Sony, Microsoft and Nintendo are all racing each other to capture the newly created market with the potential of billions. Each of them releasing latest and better VR console as soon as possible. And a healthy competition may certainly benefit the general populace as the best and latest become available at the cheapest price.
Conclusion:
The pace at which the technology is growing nowadays. The reality of dreams, where no one must carry a cell phone.
Where everyone will have a personal virtual assistant like Jarvis from Ironman that even talks to you isn't far away.
Virtual Reality will bring the new revolution in the technology of future. Let me be bold and say this, VR is the future. And it is here.