By Jainsoftware Media In Services on Perfection, Business, Uncategorized
Understanding Enterprise Software Development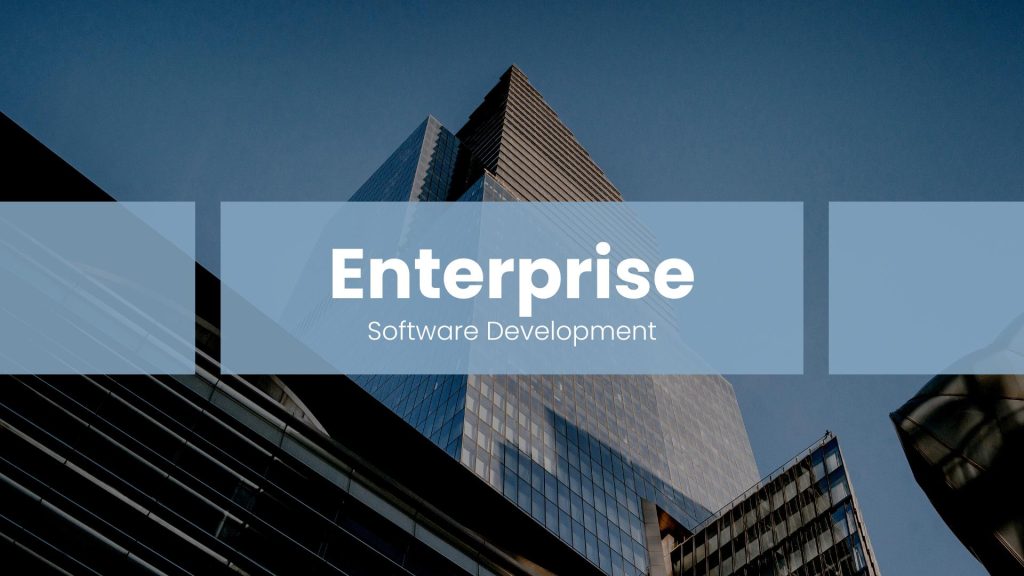 The process of developing software applications specifically designed to address the unique needs and problems of large-scale organizations is referred to as enterprise software development. These solutions cover a wide range of features, such as supply chain management, customer relationship management, human resources, and resource planning. Enterprise software, as opposed to commercially available software, is made to effortlessly integrate with the special workflows and complexity of an organization.
How Jain Software Leads in Enterprise Software Development
As an enterprise looking to gain a competitive advantage, you understand the importance of custom software solutions tailored to your unique business needs. However, developing enterprise software requires significant investments of time, money, and resources. Many companies struggle to build software in-house and end up with solutions that fail to fully address their key challenges.
Jain Software is a leader in enterprise software development, with over 15 years of experience delivering custom solutions for companies of all sizes. By offering end-to-end services, they enable you to concentrate on your core business while they take care of your digital transformation. These services range from ideation and design to development and support.
Look no further than Jain Software for enterprise software that produces tangible results. Our proven process and passion for client success have made us a trusted companion for companies around the world.
Enterprise Software Development Expertise
Jain Software has more than 15 years of experience creating specialized business software. Our knowledge in this industry allows us to create robust, scalable, and cost-effective solutions for your business.
We have a strong track record of delivering ERP systems, CRM platforms, business intelligence tools, and more for mid-size to big enterprises.
Our team follows industry best practices for enterprise architecture, ensuring your software is flexible, interoperable, and built for growth.
We utilize a variety of programming languages and frameworks suitable for enterprise-level software including Java, .NET, PHP, and Python.
In order to comply with compliance standards like HIPAA for healthcare organizations and PCI DSS for e-commerce companies, our software is designed with security in mind.
For the custom solutions we create, we provide maintenance and support so you can keep your software up to date and functioning at its best.
For more details on our enterprise software development services or to discuss your project requirements, please contact us.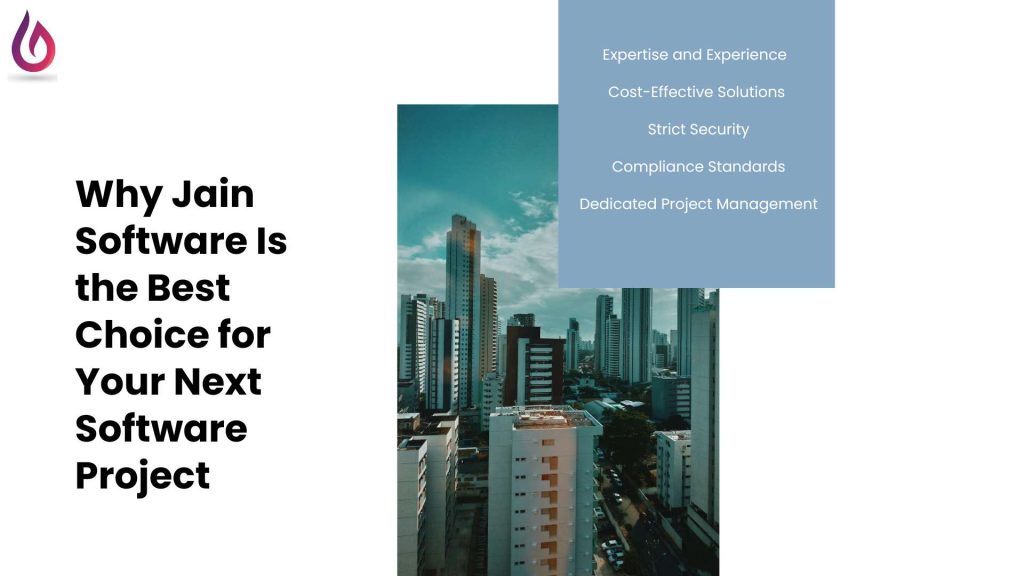 Why Jain Software Is the Best Choice for Your Next Software Project
Expertise and Experience
Cost-Effective Solutions
Strict Security and Compliance Standards
Dedicated Project Management
Conclusion
Enterprise software development has become a game-changer for businesses looking to improve efficiency, streamline operations, and spur expansion. Enterprise software development enables companies to stay ahead in a market that is changing quickly through customized solutions, streamlined processes, improved collaboration, data-driven decision-making, and increased security. Organizations may unlock their real potential and find long-term success in today's digitally driven environment by utilizing the possibilities of custom software solutions.