By Jainsoftware Media In Services on Perfection, App development, custom software development, Uncategorized
Custom Software Development for Startups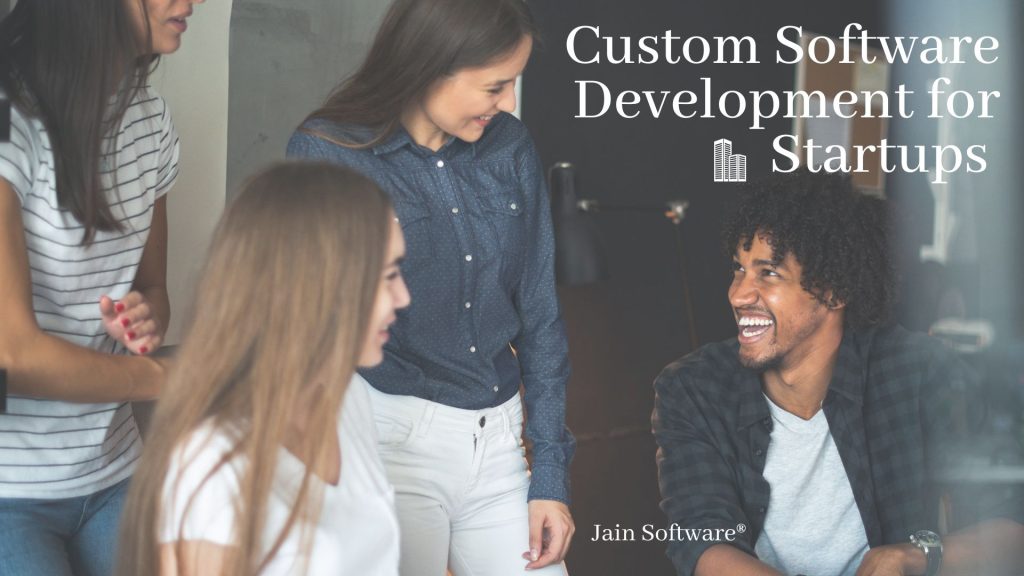 As a startup, using the potential of custom software development can be a game changer for your company. It helps you to develop customized solutions that fit your particular demands, increase efficiency, and improve customer experiences. In this blog post, we Jain Software Developers, sharing five insightful suggestions to assist startups in successfully navigating the world of custom software development.
Define Your Goals and Objectives:
Before beginning the custom software development process, fully describe your business's aims and objectives. Decide the specific issues you want to solve, such as internal process simplification, increased customer involvement, or improved operational efficiency. The entire development process will be guided by this clarity, which will guarantee that the product satisfies all of your needs.
Prioritize Features and Functionality:
As a startup, it's essential to give your custom software's features and functionality top priority. Choose the essential components that will benefit your company and users the most. Work together with the Jain Software Pvt. Ltd. development team to discover critical features that support your corporate goals and appeal to your target market.
Accept Agile Development approach:
Agile development approach allows for flexibility and iterative development, which is ideal for startups. Adopt an agile strategy wherein your team and the programmers at Jain Software Pvt. Ltd. collaborate to build requirements and solutions. Continuous feedback loops and small updates will guarantee that the software adapts to your company's needs and market trends.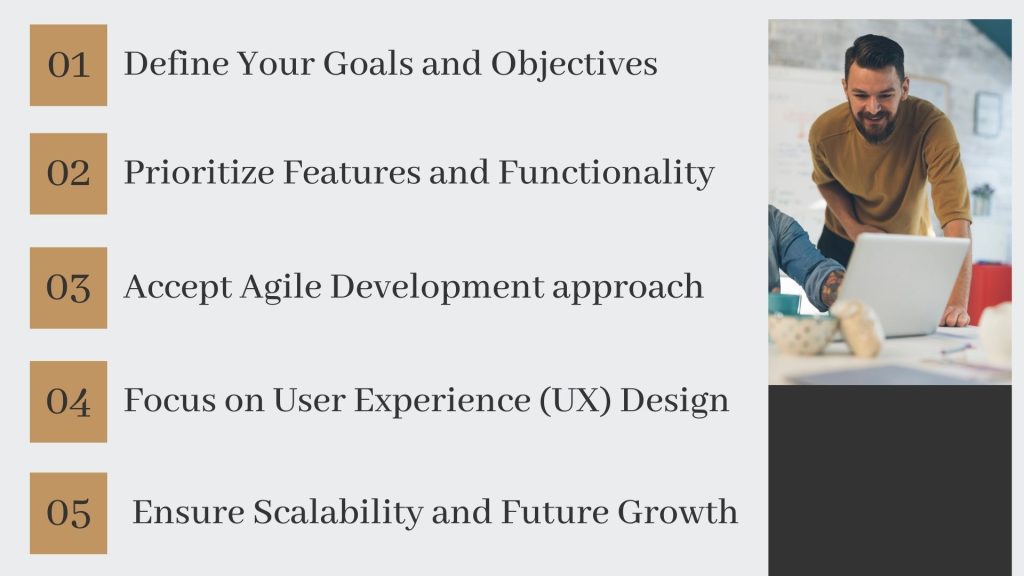 Focus on User Experience (UX) Design:
Providing an outstanding user experience is essential in today's competitive environment. To attract your audience, invest in user interface (UI) design that is clear and user experience (UX) that is effortless. The team of talented designers and developers at Jain Software Pvt. Ltd. can produce visually appealing interfaces that are user-friendly and increase client satisfaction.
Ensure Scalability and Future Growth:
Keep future growth in mind while you design custom software. Your company is probably going to grow, and your software should easily support this expansion. As your firm grows, work with Jain Software Pvt. Ltd. to make sure your software design is scalable, making it simpler to add new features, handle a spike in user traffic, and interact with other systems.
Conclusion
In today's digital environment, custom software development offers enormous possibilities for companies to succeed. You can guarantee a successful software development journey that is in line with your business goals, provides an outstanding user experience, and prepares the path for future growth by adhering to these five crucial suggestions offered by us. Trust Jain Software Pvt. Ltd.'s experience and skills to use custom software development to bring your startup's vision to life.
Keep your startup ahead of the competition. Invest in custom software development and make Jain Software Pvt. Ltd. your valued partner on this transformational journey. To realize the full potential of custom software development for the expansion and success of your firm, contact our team right away.